It would seem that Lynn has taken her show on the road to Thunder Bay. This should be interesting because it's probably the first time she's been there.

Lynn recently traveled to Thunder Bay for the opening of "For Better or For Worse: The Comic Art of Lynn Johnston".

She signed books, presented her artist's talk to the crowd, and took students on a tour of the exhibit. The Gallery staff were kind enough to provide us with a selection of photos.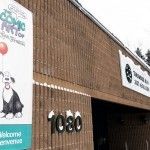 The Banner and Gallery Entrance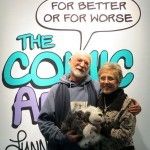 Lynn with Farley and a fan.



Speaking to students.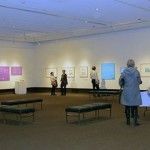 The exhibit installed.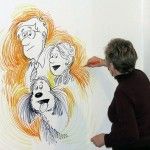 Lynn at the Selfie station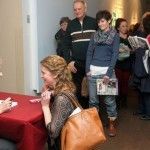 At the book signing line.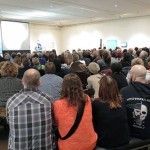 A great crowd.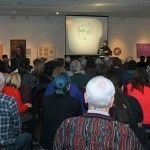 The crowd at Lynn's artist talk.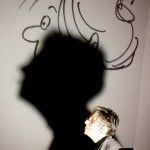 Lynn and Elly in profile (as she once again tries to explain that Elly is an accurate self-portrait.)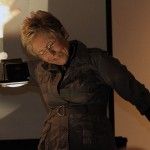 Lynn pitching a fit because haters and snarker-trolls say that Elly looks like she could be her mothergets animated during a discussion.

Lynn's exhibit will be open until March 6th.