It would seem that for some reason probably related to the gallery thing, a former MPP (Member of the Provincial Parliament) invited Lynn to parade around Washington and mug for the camera in our embassy there.


[Former Nipissing MPP] Monique Smith gave me a tour of the Canadian Embassy while I was in Washington (in May). It's a beautiful building and it was fun to meet some Canadians living in the US who had grown up with my strip.

Here are some pictures of Lynn's visit: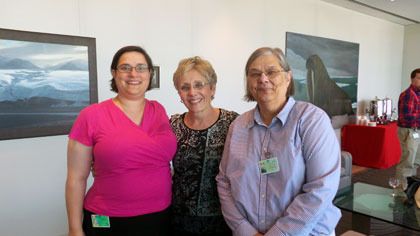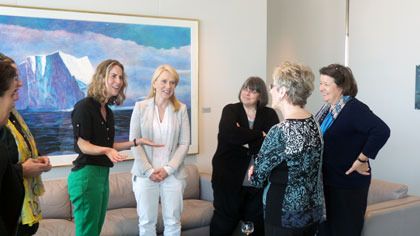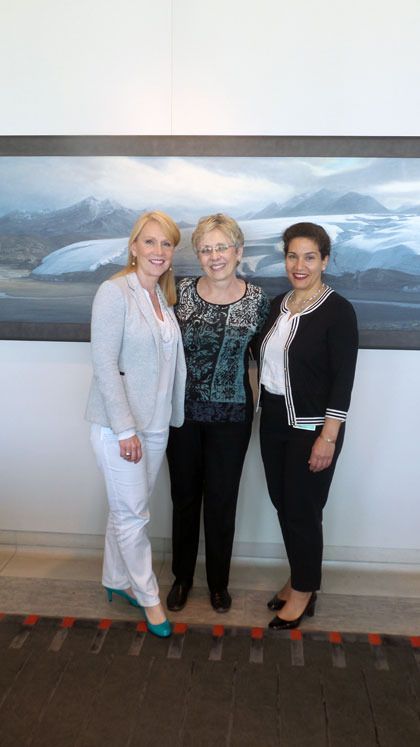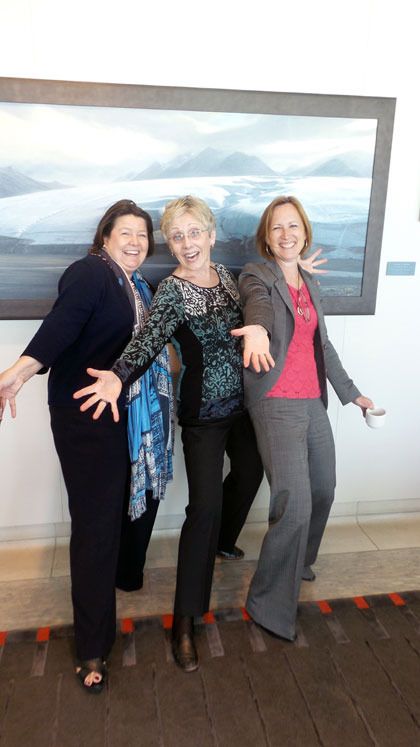 You know what would be nicer than Lynn not mugging for the camera? Lynn telling us who these people are!