It would appear that it's time for the annual plug for the Farley Foundation:

The following is a message we received this week from our friends at the Farley Foundation:

Ride for Farley happened last weekend. It was a wonderful day and we had amazing participants this year. We are tabulating the results.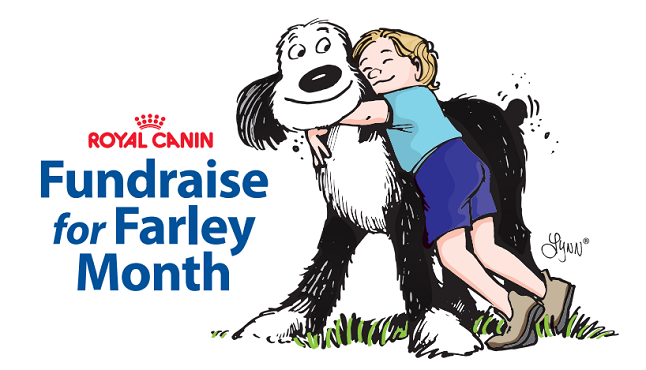 Fundraise for Farley Month is coming up…we are cautiously optimistic that this will be our most incredible event in FF history. We have a record number of clinics participating this year. We had to order more supplies because we sold out early.

Royal Canin has been fantastic to work with. They are providing an incredible amount of support and are doing a great job at raising the event's profile outside of vet circles (reaching far out to the public/consumers on our behalf).

In terms of applications, they are up this year. We have now disbursed over $2.2 million to assist well over 5,500 people/pets in need… here's an interesting breakdown for you:

Pets assisted between 2002 to Sept 12:

Dogs 3,212
Cats 2,228
Birds 23
Rabbits 18
Ferrets 7
Guinea Pigs 6
Rats 4
Chinchilla 2
Bearded Dragon 2
Snakes 1
Hairless Rats 1
Horse 1
Hamster 1
Turtle 1

People assisted between 2002 to Sept 12:

Challenged individuals receiving ODSP 4,168
Seniors receiving the GIS 486
Challenged individuals receiving CPPD 474
Ontario Works recipients 241
SAFEPET participants (abused women entering shelters) 21
Pets owned by seniors' residences 15

We are very busy, but only because wonderful things are happening.

To date, we have disbursed over $2,200,000 to assist more than 5,500 people and pets in need. We couldn't have done this without you. Thank you!!!