One of the more recent News Notes is Lynn's description of a visit from her evolutionary replacement Jan Eliot. The interesting thing about this is what Ms Eliot says about her trip North of the border.


For the past week, I have had the wonderful company of Jan Eliot and her partner, Ted, who travelled all the way here from Eugene, Oregon. Jan does the syndicated family comic strip "Stone Soup" which makes this visit even more exceptional. I know how hard Jan has had to work to get ahead of her deadlines in order to take this time off.

Jan is syndicated by Universal Press — as I am — and we have known each other for over 20 years. It's been fun taking them out in the boat, around the town and even to the town of Temagami, where we climbed the fire tower, bumbled about the town and took a float plane tour of a small part of (the incredibly large and complex) Lake Temagami. Jan and I have enjoyed "talking shop" — something I've missed a lot since I retired. Here are a few pics from our visit.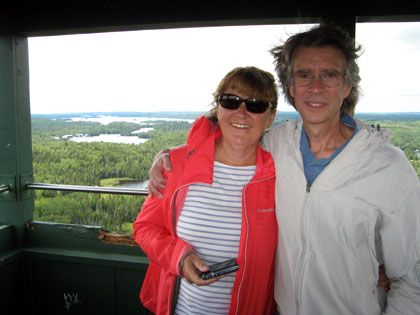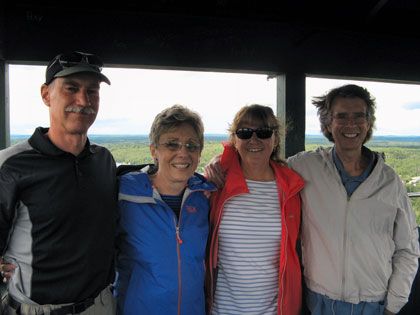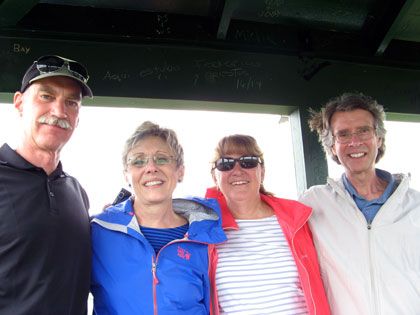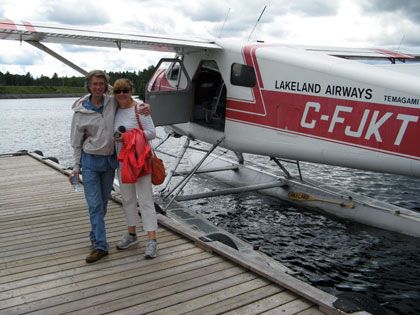 I had a wonderful week last week…travelled up to the north of Ontario to visit my friend and cartoon mentor Lynn Johnston (For Better or For Worse). She hosted us, got us out on the lake, took us fossil hunting...we talked trash and cartooning (and cartoon trash) and generally had a fabulous time. Her studio is amazing, her creativity amazes me as she continues to think up new things to do with her talent. Thanks, Lynn!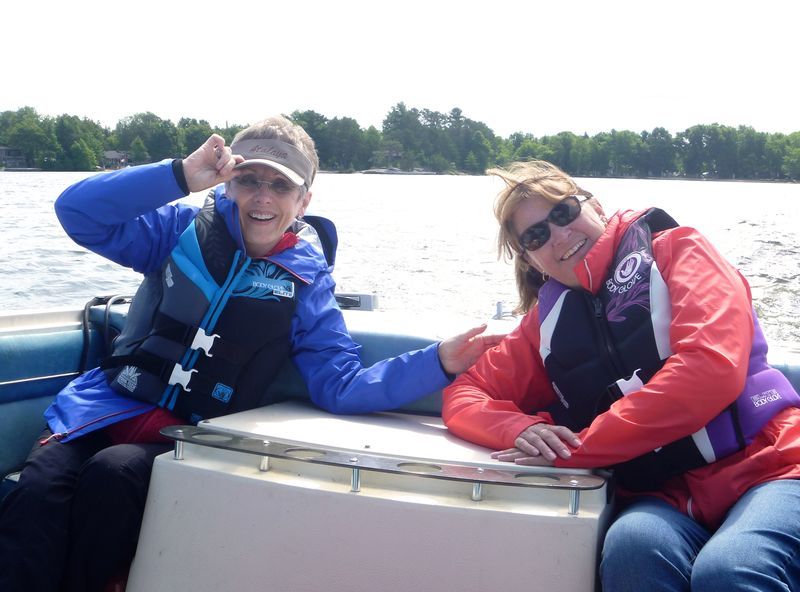 You will notice from Eliot's piece that Lynn never met a camera she didn't want to mug for. You will also notice that they have similar senses of humor.