There's a two-for-one sale on the News and Notes section; the second entry is about a contest the Farley Foundation is running.

Enter to Win! "My Pet & I Selfie Week" (May 12-16)

We'd like to encourage you to enter the "My Pet & I Selfie Week" contest, presented by our friends at the Farley Foundation!

The Farley Foundation has now surpassed $2 million in disbursements to assist well over 5,000 people in need with the non-elective veterinary care of their sick/injured pets. (YAY!)

We could never have done this without your support, and so in celebration of your support and our success, we are launching our first ever Farley Foundation "My Pet & I Selfie" week and contest!

Enter your own selfie with your pet for your chance to win!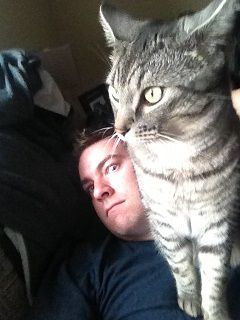 The interesting thing about this is that I don't know if Lynn knows what a selfie is. What I do know is that if she were aware of it, she probably wouldn't like it.